The Revolutions in Fitness Triathlon Clinic
The Tri Workshop Saga Continues! Revolutions in Fitness has partnered with Sports Basement (Sunnyvale) to bring you a comprehensive Triathlon Workshop to better prepare you for the upcoming race season.
Instructors:
Join Us To WIN!!!
Normally a $495 Value!
When & Where: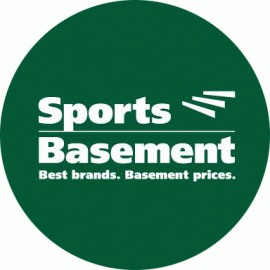 For More Information on this event visit our
Shop Till You Drop!!!
All Participants will be awarded a
for
purchases made at Sports Basement following the Tri Workshop!
Tri Workshop Content:
Swim Mechanics and Common Injuries:

Shoulder Biomechanics/Anatomy
Efficiency/Muscle Recruitment
Exercise Workshop

Cycling Mechanics and Common Injuries:

Basic Anatomy/Biomechanics
Efficient Bike Fit & Body Biomechanics
Exercise Workshop

Running Mechanics and Common Injuries:

Running Biomechanics & Interventions
Demonstration of Gebiomized Pressure Mapping
Exercise Workshop

Introduction to Revolutions in Fitness & Our Services

Recovery Space
PT Services